February 22, 2020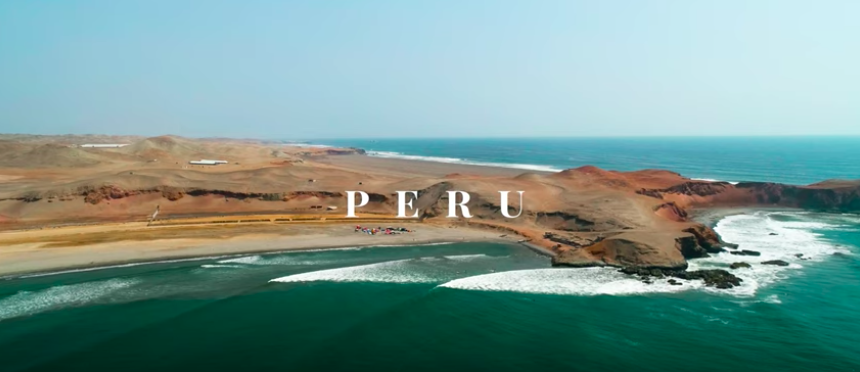 Join us in helping the children of Peru with sock donations!
Ms. Urdaneta's (CCS VPK teacher) friend, Pastor Craig Tippie from Calvary Chapel is returning on a mission trip to Peru. His work helps feed homeless children and provide socks and shoes.
Now you can help too! Any size socks are welcome!
Students will pray for the children who will be receiving these socks, and then we will send them to Peru.
Send in your socks by March 10.
ABOUT PASTOR CRAIG TIPPIE
Situated several hours north of Lima lies the small coastal town of Huacho. Huacho is known for being the witchcraft capital of South America. It's pretty wild when you really process what that means, but it truly does embody the need that exists in this community. Aside from the physical poverty that is clearly visible, the spiritual poverty that exists in Huacho is something that you can actually feel when you're in the city.
However, in the midst of both the physical and the spiritual poverty, there still remains great hope for the city of Huacho. The calling on their heart was always to pastor a church in Peru, and it wasn't long before Craig and Daisy Tippie soon realized the influence that surfing and skating had on the youth in this community. It was then that they began to intentionally go after those that no one else was reaching….the surfers and skaters.
When you meet a family like the Tippies with a passion for the least, the last, and the lost, you can't help but to see Christ in them. Their lives become an inspiration for all of us and as a result the world becomes a better place.
We are so blessed to share with you the story of how the Lord is using the Tippie family to impact the city of Huacho in EPISODE NINE, "PERU" from the film series, "TO THE ENDS"!
(Please know that the intro of this video and Craig's testimony contains some mature content.)
February 13, 2020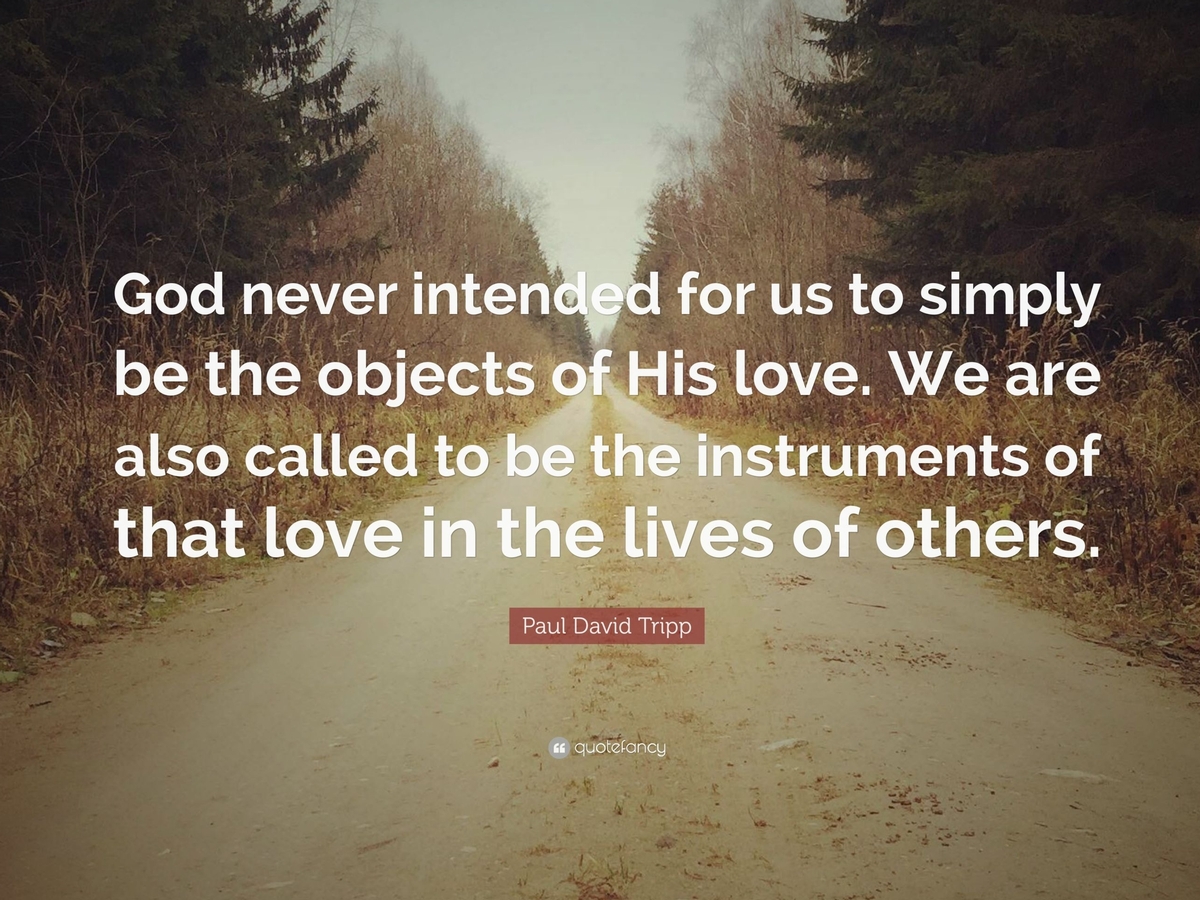 As we approach Valentine's Day, everyone is talking about love. But if you listen, you'll find that a lot of the conversation is centered around vague definitions or abstract concepts.
Let's get concrete and specific: Love is willing self-sacrifice for the good of another that does not require reciprocation or that the person being loved is deserving. What inspired my definition? Love is best defined by an event: Christ's sacrifice of love is the ultimate definition of what love is and what love does.
"In this is love, not that we have loved God but that he loved us and sent his Son to be the propitiation for our sins. Beloved, if God so loved us, we also ought to love one another."
(1 John 4:10-11, ESV; read verses 7-21 for full context)
Let's unpack that definition. Here it is again: Love is willing self-sacrifice for the good of another that does not require reciprocation or that the person being loved is deserving.
Willing
Jesus said, "No one takes [my life] from me, but I lay it down of my own accord" (John 10:18).
The decisions, words, and actions of love always grow in the soil of a willing heart. You simply cannot force a person to love; otherwise, it fails to be genuine, other-focused, Christ-centered love.
Self-Sacrifice
There is no such thing as love without sacrifice. If you want to love like Jesus, you must be willing to give up your time, energy, money, and preferences for the good of another. Love serves, waits, gives, suffers, forgives ... then does all these things on repeat.
For The Good Of Another
Love is motivated by the interests and needs of others, excited at the prospect of alleviating burdens and meeting needs. If you are only interested in loving people because you get something good in the end, you are not motivated by love for them but by love for yourself.
That Does Not Require Reciprocation
The Bible says that Jesus died for us while we were still sinners. If he had waited until we were able to reciprocate, there would be no hope for us! Love isn't a "you scratch my back, and I'll scratch yours" contract. Love isn't about placing people in our debt and waiting for them to pay off their debts. Love isn't a negotiation for mutual good. Real love isn't motivated by the personal return on the investment.
Or That The Person Being Loved Is Deserving
Love does its best work when the other person is undeserving. Christ was willing to go to the cross and carry our sin precisely because there was nothing that we could ever do to earn, achieve, or deserve the love of God.
Now, maybe you're thinking, "There's no way I can love like this. Where do I start?" (Good! Hopelessness in yourself is the doorway to hope in Christ)
I have one word for you to meditate on: gratitude.
"We love because he first loved us" (1 John 4:19).
Genuine, other-focused, Christ-centered love is not born through begrudgingly succumbing to duty. No, love is born out of remembering and celebrating. When I remember the lavish, faithful, patient, forgiving, and empowering love that has been poured on me, I will want to give that love away to someone else.
So today, be filled with gratitude for the love of Christ that has been poured down on you, and that has changed your life trajectory forever. Then you will be motivated to look for opportunities to love like Jesus.
- Post from Paul Tripp
January 06, 2020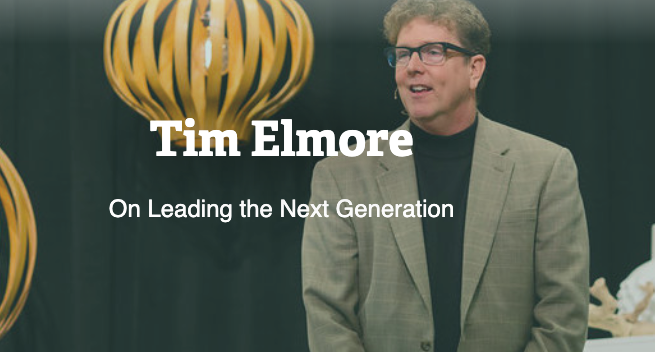 On Leading the Next Generation, Insights from Tim Elmore
In a recent article, Tim Elmore share some insights on relating to Gen Z:
The Experiment
In May 2007, an Iraqi artist named Wafaa Bilal decided to move into a gallery space in Chicago. He planned to do a 30-day experiment on "empathy" in light of what had happened to his brother In Iraq. His brother had been killed by an airstrike from a drone that was shot by a soldier far away. Wafaa was shocked by how the shooter could emotionally disconnect from the targets he shot at, even when they're human. Wafaa's experiment would allow him to observe empathy levels in people when they are allowed to hurt someone from a distance. His gallery space could be seen online by anyone around the world. In the room was a desk, a lamp, a bed and a paintball gun rigged to a camera that users could take aim and shoot anything in that room, anytime, day or night.
What happened?
Ordinary people from multiple nations shot him with that paintball gun more than 70,000 times. He was stunned and saddened by how anonymous people hurt him. In just 30 days, Wafaa discovered what a disconnected, isolated and fractured world we live in. Why would people who don't even know him choose to shoot at him?
The War For Kindness
Stanford researcher Jamil Zaki wrote the book this year called, The War for Kindness, Building Empathy in a Fractured World. In the book, Zaki attempts to discover if technology and modern life make us less caring. Are we more desensitized and jaded when it comes to suffering?
Jamil talks about an experiment that was done at a shopping mall (public space) where a table and bucket are set up for donations to be made to needy children. They wanted to discover what moved people toward empathetic generosity? At times, they stationed a child in a wheelchair next to the table; at other times, no one at all. Sometimes they would post photos of hungry or disabled children next to the table and at other times they'd post faces of happy, smiling children.
What they discovered was insightful.
The researchers discovered that not only did people donate less when a disabled child or a photo of a disabled child was nearby, people actually walked further away from the display, avoiding contact with the opportunity to give. When they spoke to those people—especially young people—about this reaction, researchers found out why. Teens would say things like: "I am sad enough in my life right now; I don't want to be even sadder." Or, they'd say: "I'm fighting depression," or "I am already overwhelmed with everything in my life, so I don't need anything else to worry about."
Generation Z is overwhelmed and over-exposed. They are growing up in a world that is more isolated, more polarized and more de-humanized, by screens and content with which they've been exposed. Sadly, while we see more needs around us than ever, we've become more jaded by it at times. We feel "sad" and want to avoid sadness. Exposure without application can do that to anyone. The glass will always seem half-empty unless we choose to fill the glass.
Jamil Zaki believes we need to create an "Empathy Gymnasium."
Building an Empathy Gymnasium for Generation Z - five fundamentals we can insert into kids' lives to kindle empathy in them:
1. Place them with people who are different.
One way to begin to develop empathy is to expose students to those who are different than them, so they begin to see that "different" doesn't mean "bad."
2. Expose them to needs and suffering up close.
These exposures must be up-close and personal. Close enough for them to see, feel, smell and hear the needs of others.
3. Introduce them to problems that are unique.
Sometimes we withdraw in our comfort zones because we are unsure about the unknown. I found when students see unique problems that capture their imaginations, it cuts through the noise and clutter of their minds.
4. Enable them to reflect on how it's relevant.
Kids feel empathy when they reflect on the relevance of another's suffering. Research works best when it's "me-search," involving needs they can identify with.
5. Help them take one step in response.
Empathy is cultivated when students observe suffering and it leads to action. In fact, the way we enable students to prevent becoming jaded or cynical is to find one action step whenever they see someone in pain.
Read the full article here: https://growingleaders.com/blog/five-ways-to-develop-empathy-generation-z/?mc_cid=910c7291a4&mc_eid=07a7b6e77d