October 11, 2021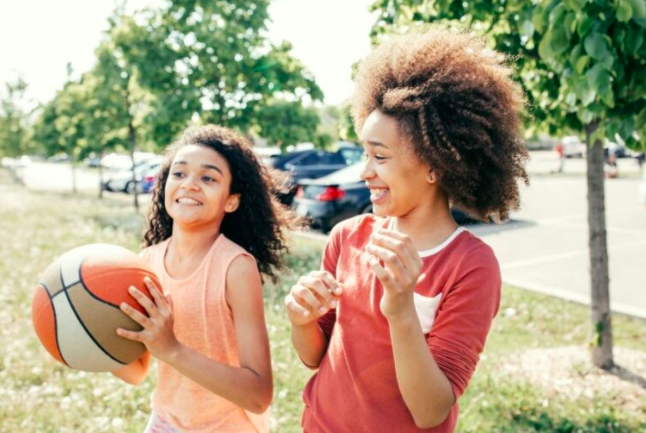 There are so many benefits of playing sports in childhood, including boosts in physical health and social and emotional skills. However, about 70 percent of kids stop playing sports by age 13, says a poll from the National Alliance for Youth Sports. The reason? "It's just not fun anymore."
Amanda Visek, a professor at George Washington University, has designed a comprehensive research project to map out what kids think is "fun" or "not fun" about playing sports—and the answers are far from what adults tend to expect. Rather than defining fun as goofing off, the young sports players in the research study defined fun in 81 different ways, and the three most important categories were "being a good sport," "positive coaching," and "trying hard."
Visek also researched what kids feel takes the fun out of sports, and some of the most prevalent answers had to do with unwanted parent behaviors (such as putting too much pressure on athletes, or yelling at coaches or officials during games) and unwanted coaching behaviors.
Julianna Miner, a parent of three, agrees that pressure from adults is a major factor in kids quitting sports. She writes in the Washington Post, "Our culture no longer supports older kids playing for the fun of it. The pressure to raise 'successful' kids means that we expect them to be the best. If they're not, they're encouraged to cut their losses and focus on areas where they can excel."
Unfortunately, this attitude leads to many kids missing out on crucial life skills that can be developed from being on a sports team—and these can be even more important for girls. "Sports, and particularly team sports, tend to give women and girls things that they otherwise have a hard time getting, like resilience, grit, knowledge of teamwork, knowledge of leadership," argued Debora Spar, a professor at Harvard Business School.
So how can parents prevent kids from being driven away from sports?
One of Visek's top tips, as told to the Way of Champions podcast, is to really "listen to what the kid wants … fostering their own sense of autonomy, giving them choice. Not making them play soccer or football because you played it, not living vicariously through our own kids." In addition, she recommends keeping things positive, providing encouragement and support, and asking kids what they're learning and what is rewarding about playing.
Miner also points out that "There is a clear push for kids to specialize and achieve at the highest possible level," even though "early specialization can be harmful in terms of long-term injuries, and it does little to increase one's overall chances of later collegiate or professional success." Visek agrees that "sports specialization gets you nowhere fast."
So rather than worrying about your child finding the best sport and sticking with it until they become masters, a more beneficial approach would be to let them try new things for the fun of it, and to think about many different ways to stay active and practice a range of movements.
Originally written by Joanna Eng and published here:
https://parents-together.org/70-percent-of-kids-in-sports-quit-by-their-teens-heres-how-and-why-to-keep-them-in-the-game/