Posts Tagged "COVID"
November 01, 2020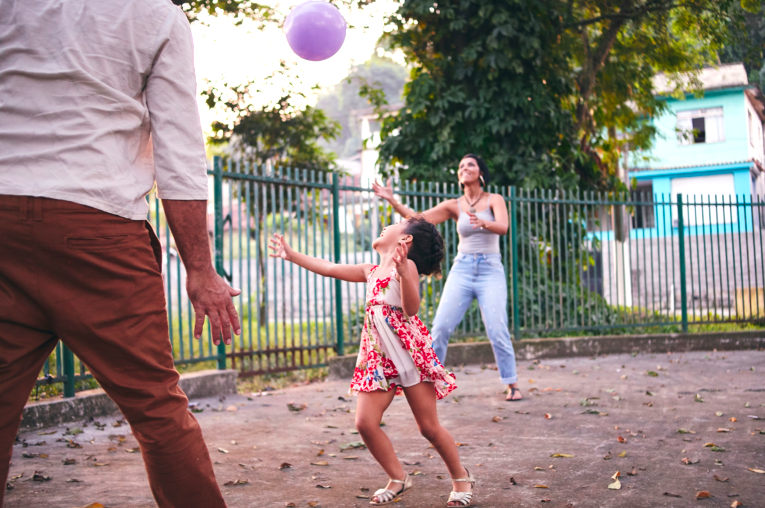 Science Shows That Nature Makes Kids Happier—Here's How To Take Advantage, Even During Social Distancing
A recent study shows that enjoying time in nature makes children happier overall, as well as more environmentally and socially responsible. It's welcome news during this pandemic, because nature can often offer a way to venture out of the home with family while practicing social distancing.
The research, published in Frontiers in Psychology, surveyed almost 300 children between the ages of 9 and 12 in a Mexican city. The results showed that the children who felt more connected to nature—for example, those who liked to look at wildflowers or take care of animals—scored higher on the happiness scale. Plus, they were more likely to engage in behavior that helps others and helps the environment.
Those who already love the outdoors won't be surprised by the study results. For both kids and adults, spending time in nature can reduce stress while providing unique opportunities for exercise and learning. And during this time of closed schools and canceled activities, recommended or mandated social distancing, and high levels of uncertainty over health and economic factors, we could all use some of those benefits.
But what kinds of outdoor activities are permitted during the COVID-19 pandemic? The answer depends on your geographic location as well as your and your family members' health risk factors. As Daniel Griffin, M.D., Ph.D., an infectious disease specialist at Columbia University Medical Center, told CNN, "For now, perhaps we will need to leave the outdoors to the young and healthy." Most importantly, if you are sick or had contact with someone who is sick in the last 14 days, stay home.
But if you are not high-risk, many localities are still permitting residents to spend time outdoors as long as you are able to maintain the recommended six-foot distance from other people (besides the people from your household). That means that going for walks or hikes, running around open fields or parks, and exploring off-season beaches are all great ways to shake up the family routine—just check first to make sure your outdoor destination is still open to the public. If you arrive and the area is already crowded enough that keeping your distance might be a challenge, it's best to turn around and visit another time.
If you have access to private outdoor space, now is also a good time to work together in the garden, pitch a tent or fort in the backyard, have a picnic on the balcony, or get creative with chalk on the patio. If you don't have a yard and the streets are typically crowded, consider taking walks either early in the morning or at dusk. With older kids, you can even go out after dark and start learning more about the constellations or phases of the moon.
When you do venture out, however, be sure to take extra precautions. Avoid public restrooms and water fountains, and try not to touch surfaces such as fences and benches. Besides following all local health guidelines during the pandemic, it's also important to help prevent anyone in your group from getting injured, severely dehydrated, or anything else that would cause them to need medical help at a time when healthcare resources are already stretched thin.
What's not okay? Playgrounds are off limits because of the current risks associated with too many kids touching the same surfaces and playing in close proximity. Crowded beaches in warm climates are also not okay, because of the high density of people—in fact, many beaches in Florida, California, and elsewhere have been closed for that reason. If you live in a densely populated neighborhood or city, certain parks may not be ideal either, due to the crowds.
Families everywhere have been getting creative with ways to stay active and sane during these challenging times. And some of those new household habits might stick—so if you're able to safely incorporate nature into your weekly activities, you'll be giving your kids, and the planet, a long-term boost.
How will you get creative?
For questions and suggestions, contact our healthcare adviser Lisa Rose, or principal Nora Huggins at Coastal Community School.
Written by Joanna Eng, Originally published at ParentsTogether.Org