Posts Tagged "Gen Z"
December 01, 2020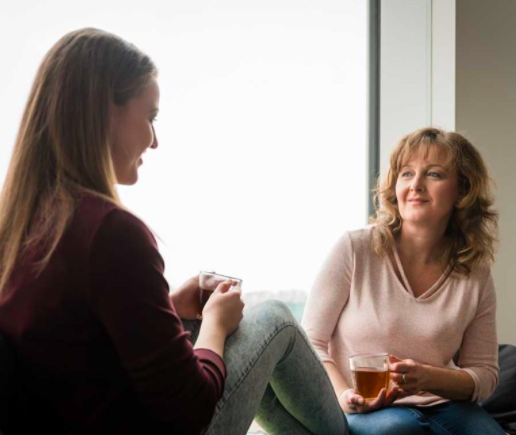 Praying Together with Your Teen
"In prayer you're going to partner with God to unleash His power, to fulfill His perfect plan for your kids." —Sally Burke, Parenting Pivot Challenge
As parents, it's easy to feel overwhelmed with the responsibility of making sure our kids have a strong, lifelong faith. When it comes to prayer, we can't make our kids have a prayer life, we can only encourage them to pursue it, and pray for a desire to build in their hearts to grow close to God
You may be a great example for your child, but their prayer life is between them and God; it doesn't have to look exactly like yours. In the end, we can only hope and, yes, pray that they take advantage of God's availability. But it's hard to know how to begin when prayer doesn't always come naturally. Here are a few ways you and your teen can experience prayer in a fresh way! We encourage you to first explore these on your own to strengthen your own prayer life, and afterward share them with your teen as part of helping them discover what works for them.
1. Lectio Divina. This is one form of contemplative prayer or "Christian meditation." First, find a passage or verse you want to focus on and start by taking in the message. Then read it again and ponder it for understanding. Lastly, pray that God reveals His will to you. This can help us have a two-way conversation with God where we read His Word, and respond through prayer. Even if we don't say anything to God, we can spend time in contemplative silence while focusing on Him, His presence, or His word.
2. Check-ins. Taking a few minutes to pray and check in with God can be a great way for your teen to connect with Him when they're feeling busy or overwhelmed. This can be a time to vent their pent up feelings or just a time to be calm and rest their mind. And remember, there's no time requirement for prayer. A simple "Hey God, I'm overwhelmed, be with me," is enough. When talking with your teen about prayer, try to lift the pressure of expectations or time requirements, and encourage them to simply talk with Him in the way they feel most comfortable.
3. Music. Encourage your teen to pick their favorite praise songs and spend time speaking with God as it plays in the background. When they hear a verse that reflects their feelings or thoughts, they can take it directly to God and talk with Him about it. This also gives them space to repent of their sins and praise God for His forgiveness of them. And no, this doesn't have to be limited to something they'd hear on K-Love! There are a lot of cool artists and bands out there who love Jesus, so encourage your teen to explore some different music if they're not sure where to start. (P.S. Find some great music suggestions here!)
4. Prayer list. This list can take many different forms. The idea is to write out parts of our lives and acknowledge God's role in them. For example, your teen might make a list of their strengths and positive attributes followed by God's involvement and impact in their lives. After the list is finished, go over each bullet point with thankfulness, and give the praise to Him. And the list doesn't have to be upbeat, either. Does your kid feel overwhelmed by everything going on in their life right now? Do they battle with negative thoughts? Have them write out each fear, worry, or struggle, and then go back and write God's truth beside those things, reclaiming what the devil wants to use against them by embracing God's sovereignty over all things.
5. Journaling. Writing out our prayers in a journal can be a great way to communicate with God in a way that helps us concentrate on our words. Think of this as a direct message to God; a love letter that He receives as we write. Sometimes writing helps us understand our thoughts and feelings better, so this can also simply be a therapeutic task to unwind and get some emotions on a page.
6. Daily Prayer App. This app has prayers to consider in the morning, afternoon, and evening. It has an opening prayer tab, a confession prayer tab, and a tab dedicated to scripture. We encourage you not only to follow these prayer guides but to dwell on their meaning and apply the messages specifically to your life.
Watch the accompanying webinar and get the additional resources from the original blog posted on Axis at: https://info.axis.org/blog/practical-ways-to-integrate-prayer-into-your-daily-life
This blog was originally posted by Axis on October 23, 2020.
January 06, 2020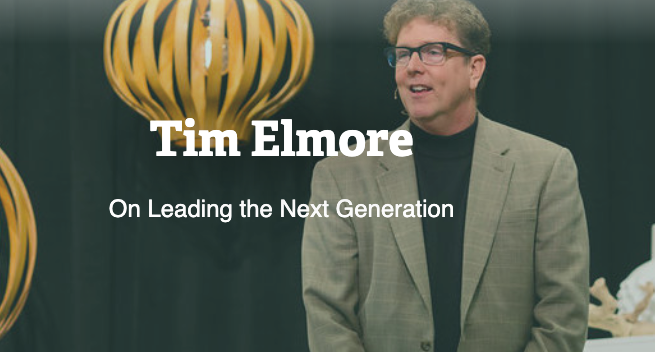 On Leading the Next Generation, Insights from Tim Elmore
In a recent article, Tim Elmore share some insights on relating to Gen Z:
The Experiment
In May 2007, an Iraqi artist named Wafaa Bilal decided to move into a gallery space in Chicago. He planned to do a 30-day experiment on "empathy" in light of what had happened to his brother In Iraq. His brother had been killed by an airstrike from a drone that was shot by a soldier far away. Wafaa was shocked by how the shooter could emotionally disconnect from the targets he shot at, even when they're human. Wafaa's experiment would allow him to observe empathy levels in people when they are allowed to hurt someone from a distance. His gallery space could be seen online by anyone around the world. In the room was a desk, a lamp, a bed and a paintball gun rigged to a camera that users could take aim and shoot anything in that room, anytime, day or night.
What happened?
Ordinary people from multiple nations shot him with that paintball gun more than 70,000 times. He was stunned and saddened by how anonymous people hurt him. In just 30 days, Wafaa discovered what a disconnected, isolated and fractured world we live in. Why would people who don't even know him choose to shoot at him?
The War For Kindness
Stanford researcher Jamil Zaki wrote the book this year called, The War for Kindness, Building Empathy in a Fractured World. In the book, Zaki attempts to discover if technology and modern life make us less caring. Are we more desensitized and jaded when it comes to suffering?
Jamil talks about an experiment that was done at a shopping mall (public space) where a table and bucket are set up for donations to be made to needy children. They wanted to discover what moved people toward empathetic generosity? At times, they stationed a child in a wheelchair next to the table; at other times, no one at all. Sometimes they would post photos of hungry or disabled children next to the table and at other times they'd post faces of happy, smiling children.
What they discovered was insightful.
The researchers discovered that not only did people donate less when a disabled child or a photo of a disabled child was nearby, people actually walked further away from the display, avoiding contact with the opportunity to give. When they spoke to those people—especially young people—about this reaction, researchers found out why. Teens would say things like: "I am sad enough in my life right now; I don't want to be even sadder." Or, they'd say: "I'm fighting depression," or "I am already overwhelmed with everything in my life, so I don't need anything else to worry about."
Generation Z is overwhelmed and over-exposed. They are growing up in a world that is more isolated, more polarized and more de-humanized, by screens and content with which they've been exposed. Sadly, while we see more needs around us than ever, we've become more jaded by it at times. We feel "sad" and want to avoid sadness. Exposure without application can do that to anyone. The glass will always seem half-empty unless we choose to fill the glass.
Jamil Zaki believes we need to create an "Empathy Gymnasium."
Building an Empathy Gymnasium for Generation Z - five fundamentals we can insert into kids' lives to kindle empathy in them:
1. Place them with people who are different.
One way to begin to develop empathy is to expose students to those who are different than them, so they begin to see that "different" doesn't mean "bad."
2. Expose them to needs and suffering up close.
These exposures must be up-close and personal. Close enough for them to see, feel, smell and hear the needs of others.
3. Introduce them to problems that are unique.
Sometimes we withdraw in our comfort zones because we are unsure about the unknown. I found when students see unique problems that capture their imaginations, it cuts through the noise and clutter of their minds.
4. Enable them to reflect on how it's relevant.
Kids feel empathy when they reflect on the relevance of another's suffering. Research works best when it's "me-search," involving needs they can identify with.
5. Help them take one step in response.
Empathy is cultivated when students observe suffering and it leads to action. In fact, the way we enable students to prevent becoming jaded or cynical is to find one action step whenever they see someone in pain.
Read the full article here: https://growingleaders.com/blog/five-ways-to-develop-empathy-generation-z/?mc_cid=910c7291a4&mc_eid=07a7b6e77d
Recent Posts
Archives