Posts Tagged "Tim Elmore"
October 01, 2020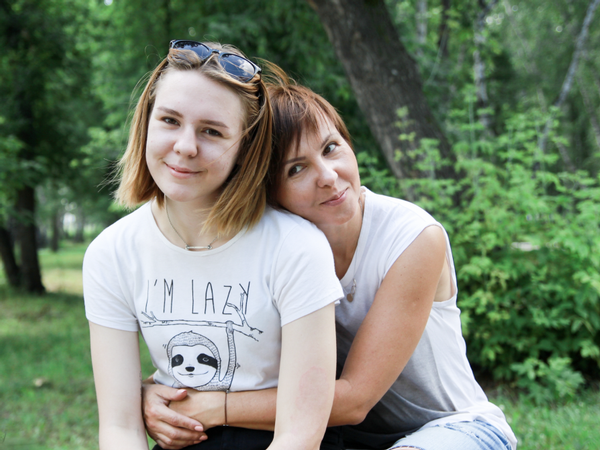 How to Stop Being a Control Freak with Your Kids by Tim Elmore
I just spoke to Sharon, a mom who is now teaching her three kids at home during the COVID-19 pandemic. The first few days were novel and even fun. The adrenaline that flows from doing something new had kicked in. Now, it's a different story. Sharon told me recently her biggest struggle is wanting to control everything. I can see her point.

Wouldn't it be nice to:
Control their attitudes?
Control their effort in school?
Control their ambition for studies?
Control their maturity levels?
Many people admit to being a control freak when I ask audiences to respond to the question. In fact, the number of people who raise their hands to acknowledge their desire for control is growing. More and more people wish they had more control over the situations and people in their life. A growing body of research suggests it isn't limited to a certain temperament anymore. Most of us want it. It's actually a form of perfectionism. "A new study published in Psychological Bulletin demonstrates that perfectionism is increasing over time: Today's youth are more demanding of others, and they are more demanding of themselves. They also feel like other people (e.g., parents) are more demanding of them," says U.C. Berkeley.
A simple definition for the term "control freak" is: "A person who feels an obsessive need to exercise control over themselves and others and to take command of any situation."
What are some common symptoms of this disposition?

Look for these obvious indicators:
Always correcting people (even children) when they're wrong.
Inability to delegate tasks.
Always want to have the last word.
Difficulty in admitting you're are wrong.
Always judging and criticizing others.
Poor at collaboration and teamwork.
Consistent desire to change others.

Why is this a growing reality today?
Consider human history. As time marches on, we've increased our ability to control more outcomes in our lives. Centuries ago, people were much more at risk for bad weather, poor health, and dying prematurely. We had less control over our everyday lives.
As the human race has advanced, we gained more control over our:
Health.
Comfort.
Infant mortality.
Efficiency in our work.
Productivity.
Further, the more we're able to seize control, the more we expect to do so. We live in heated and air-conditioned homes. We have running water. We drive automobiles. You get the idea. Centuries ago, more realties were out of our control. We didn't expect to control life. It only makes sense that our 21st-century experience has fostered a controlling mindset.
One of the reasons we struggle so much with COVID-19 is that it's beyond our control. In fact, it's scary because it's out of our control. What do we do when there's nothing we can do? We are confronted with our sinister selves. We can become a poor version of ourselves.
Use Your Three Buckets Well
Let me challenge you with a simple but profound thought. If you are a bit of a control freak, it's helpful to remember that every experience in your life fits into one of three buckets:
It is in your control.
It is out of your control.
It is within your influence.

Obviously, each bucket requires a different response from us to lead in a healthy manner. In fact, our trouble comes when we place situations in the wrong bucket. Our children are not in our control, but they are within our influence. The coronavirus is out of our control, but we have some influence on how we handle our own response to it. Today's weather? Completely out of our control. Too many people experience anguish because they place people and situations in the wrong bucket. Too many people waste sideways energy on items that are out of their control—but they're trying to control them. We can be tempted to avoid responsibility for items that are in our control which only leads to trouble. We can try to manipulate people and situations that are out of our control, which also leads to trouble. Sound familiar? So, this week, may I recommend you place three buckets in a conspicuous place in your home. You may even want to mark them with the three titles I offered above.
Then, remember these truths:
Bucket One—It is in my control. I must initiate and assume responsibility.
Bucket Two—It is out of my control. I must trust the process and not manipulate it.
Bucket Three—It is within my influence. I must respond wisely, doing what I can.
During our quarantine season, let's put control on the shelf and enjoy the journey. It's been said a million times, "I've learned that when you try to control everything you enjoy nothing."
This metaphor, "Three Buckets" is part of a course called: Habitudes For Life-Giving Leaders. If you'd like to check it out, CLICK HERE.
The post first appeared on Growing Leaders.
January 06, 2020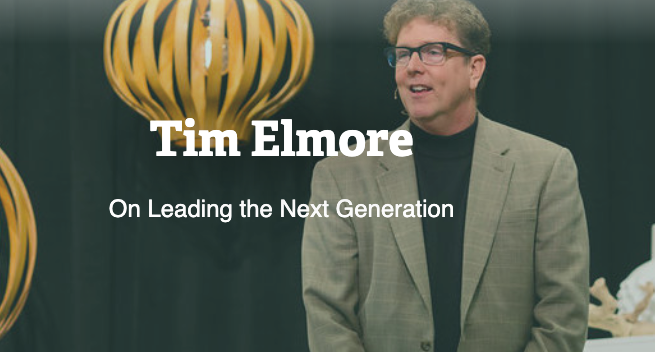 On Leading the Next Generation, Insights from Tim Elmore
In a recent article, Tim Elmore share some insights on relating to Gen Z:
The Experiment
In May 2007, an Iraqi artist named Wafaa Bilal decided to move into a gallery space in Chicago. He planned to do a 30-day experiment on "empathy" in light of what had happened to his brother In Iraq. His brother had been killed by an airstrike from a drone that was shot by a soldier far away. Wafaa was shocked by how the shooter could emotionally disconnect from the targets he shot at, even when they're human. Wafaa's experiment would allow him to observe empathy levels in people when they are allowed to hurt someone from a distance. His gallery space could be seen online by anyone around the world. In the room was a desk, a lamp, a bed and a paintball gun rigged to a camera that users could take aim and shoot anything in that room, anytime, day or night.
What happened?
Ordinary people from multiple nations shot him with that paintball gun more than 70,000 times. He was stunned and saddened by how anonymous people hurt him. In just 30 days, Wafaa discovered what a disconnected, isolated and fractured world we live in. Why would people who don't even know him choose to shoot at him?
The War For Kindness
Stanford researcher Jamil Zaki wrote the book this year called, The War for Kindness, Building Empathy in a Fractured World. In the book, Zaki attempts to discover if technology and modern life make us less caring. Are we more desensitized and jaded when it comes to suffering?
Jamil talks about an experiment that was done at a shopping mall (public space) where a table and bucket are set up for donations to be made to needy children. They wanted to discover what moved people toward empathetic generosity? At times, they stationed a child in a wheelchair next to the table; at other times, no one at all. Sometimes they would post photos of hungry or disabled children next to the table and at other times they'd post faces of happy, smiling children.
What they discovered was insightful.
The researchers discovered that not only did people donate less when a disabled child or a photo of a disabled child was nearby, people actually walked further away from the display, avoiding contact with the opportunity to give. When they spoke to those people—especially young people—about this reaction, researchers found out why. Teens would say things like: "I am sad enough in my life right now; I don't want to be even sadder." Or, they'd say: "I'm fighting depression," or "I am already overwhelmed with everything in my life, so I don't need anything else to worry about."
Generation Z is overwhelmed and over-exposed. They are growing up in a world that is more isolated, more polarized and more de-humanized, by screens and content with which they've been exposed. Sadly, while we see more needs around us than ever, we've become more jaded by it at times. We feel "sad" and want to avoid sadness. Exposure without application can do that to anyone. The glass will always seem half-empty unless we choose to fill the glass.
Jamil Zaki believes we need to create an "Empathy Gymnasium."
Building an Empathy Gymnasium for Generation Z - five fundamentals we can insert into kids' lives to kindle empathy in them:
1. Place them with people who are different.
One way to begin to develop empathy is to expose students to those who are different than them, so they begin to see that "different" doesn't mean "bad."
2. Expose them to needs and suffering up close.
These exposures must be up-close and personal. Close enough for them to see, feel, smell and hear the needs of others.
3. Introduce them to problems that are unique.
Sometimes we withdraw in our comfort zones because we are unsure about the unknown. I found when students see unique problems that capture their imaginations, it cuts through the noise and clutter of their minds.
4. Enable them to reflect on how it's relevant.
Kids feel empathy when they reflect on the relevance of another's suffering. Research works best when it's "me-search," involving needs they can identify with.
5. Help them take one step in response.
Empathy is cultivated when students observe suffering and it leads to action. In fact, the way we enable students to prevent becoming jaded or cynical is to find one action step whenever they see someone in pain.
Read the full article here: https://growingleaders.com/blog/five-ways-to-develop-empathy-generation-z/?mc_cid=910c7291a4&mc_eid=07a7b6e77d