Posts Tagged "teens"
March 20, 2020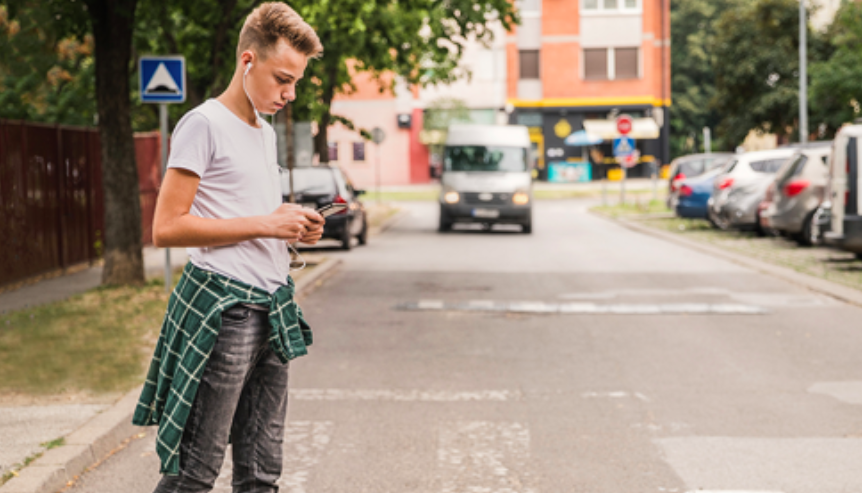 Do you remember what it was like to be a teenager?
The self-consciousness. The physical self-awareness. Trying to fit in. Doing whatever it took to gain peer acceptance. Attempting to act cool but looking like a fool. (I remember spilling soda on myself at McDonald's in front of three girls, and I genuinely wanted to die right then and there!)
Being a teen is scary, awkward, and volatile. Unsurprisingly, they will produce tumult and stress in the home that younger children won't. It's a tough season of life for all involved, but moms and dads–and the Christian community as a whole, for that matter–need to reject the dread and cynicism that accompany this stage of life.
This weekend in Raleigh at my annual parenting livestream, I'm going to spend a full session on how we can more effectively love, parent, and influence our teens. Even if you don't have a teen now or coming in the future, I would encourage you to tune in. You know parents with teenagers who need help, and God has also placed teens in your life who need wisdom and love!
So what does the Bible say about teenagers? Well … nothing! However, the Bible gives us excellent descriptions of the tendencies of youth. Here are just three things for you to consider as you raise and interact with the teens that God has placed in your life:
Teens don't hunger for wisdom and correction.
Most teens think they are wiser than they actually are, and they believe their parents (and all adults, for that matter) have little practical insight to offer. It's frustrating, yes, but I have watched far too many adults make correction bitter as they beat their teen with demeaning words.
Our call is to make wisdom attractive. You don't do this with nasty, inflammatory confrontations. No wisdom is imparted in these moments. If you hit teens with a barrage of verbal bullets, they will either run for the bunker or come out firing themselves.
"A soft answer turns away wrath, but a harsh word stirs up anger." (Proverbs 15:1)
Teens make unwise choices in their companions.
There is a great deal of material in Proverbs about friendship and the influence that others have on you and your behavior. Yet teenagers tend to be prickly and protective when it comes to discussions of their friends.
We need to approach these conversations with sensitivity and patient love. Never resort to name-calling and character assassination. Your goal should be to ask probing questions that help the teen to examine their thoughts, desires, motives, choices, and behaviors concerning friendship.
"Whoever walks with the wise becomes wise, but the companion of fools will suffer harm." Proverbs 13:20
Teens lack a long-term investment perspective.
Teenagers tend to live for whatever they want in the moment, and they tend to put off their responsibilities until the very last minute. We must lovingly challenge their belief that this physical moment is all that matters.
Our teenagers need us to be on site, teaching them to look at the long view of life, not with harsh condemnation and frustration, but with empathy and forbearance. They need our help to see that every choice, every action is an investment and that it is impossible to live life without planting seeds that will be the plants of life they will someday harvest.
"Because they hated knowledge and did not choose the fear of the Lord, would have none of my counsel and despised all my reproof, therefore they shall eat the fruit of their way, and have their fill of their own devices." (Proverbs 1:29-31)
I want to conclude this devotional with the same question that I started with: do you remember what it was like to be a teenager?
Effective parents are those who can remember what it was like to live in the scary world of those adolescent years and display the mercy that they once needed themselves as a teen.
I'm deeply persuaded that this is a period of unprecedented opportunity. I would go as far as to say that the teen years are the golden age of parenting, when you can help prepare adolescents for a productive, God-honoring life as an adult.
God bless,
Paul Tripp
Find out more at: https://www.paultripp.com/wednesdays-word/posts/how-to-love-a-teenager
January 06, 2020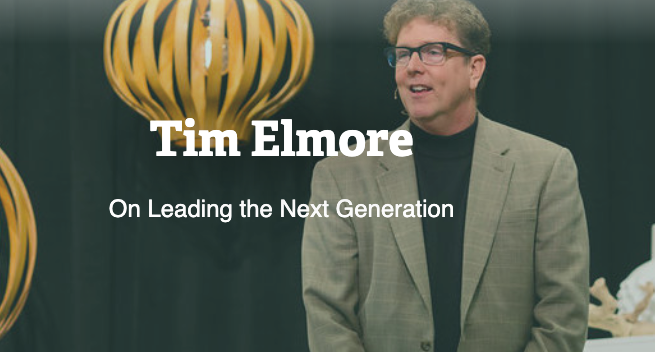 On Leading the Next Generation, Insights from Tim Elmore
In a recent article, Tim Elmore share some insights on relating to Gen Z:
The Experiment
In May 2007, an Iraqi artist named Wafaa Bilal decided to move into a gallery space in Chicago. He planned to do a 30-day experiment on "empathy" in light of what had happened to his brother In Iraq. His brother had been killed by an airstrike from a drone that was shot by a soldier far away. Wafaa was shocked by how the shooter could emotionally disconnect from the targets he shot at, even when they're human. Wafaa's experiment would allow him to observe empathy levels in people when they are allowed to hurt someone from a distance. His gallery space could be seen online by anyone around the world. In the room was a desk, a lamp, a bed and a paintball gun rigged to a camera that users could take aim and shoot anything in that room, anytime, day or night.
What happened?
Ordinary people from multiple nations shot him with that paintball gun more than 70,000 times. He was stunned and saddened by how anonymous people hurt him. In just 30 days, Wafaa discovered what a disconnected, isolated and fractured world we live in. Why would people who don't even know him choose to shoot at him?
The War For Kindness
Stanford researcher Jamil Zaki wrote the book this year called, The War for Kindness, Building Empathy in a Fractured World. In the book, Zaki attempts to discover if technology and modern life make us less caring. Are we more desensitized and jaded when it comes to suffering?
Jamil talks about an experiment that was done at a shopping mall (public space) where a table and bucket are set up for donations to be made to needy children. They wanted to discover what moved people toward empathetic generosity? At times, they stationed a child in a wheelchair next to the table; at other times, no one at all. Sometimes they would post photos of hungry or disabled children next to the table and at other times they'd post faces of happy, smiling children.
What they discovered was insightful.
The researchers discovered that not only did people donate less when a disabled child or a photo of a disabled child was nearby, people actually walked further away from the display, avoiding contact with the opportunity to give. When they spoke to those people—especially young people—about this reaction, researchers found out why. Teens would say things like: "I am sad enough in my life right now; I don't want to be even sadder." Or, they'd say: "I'm fighting depression," or "I am already overwhelmed with everything in my life, so I don't need anything else to worry about."
Generation Z is overwhelmed and over-exposed. They are growing up in a world that is more isolated, more polarized and more de-humanized, by screens and content with which they've been exposed. Sadly, while we see more needs around us than ever, we've become more jaded by it at times. We feel "sad" and want to avoid sadness. Exposure without application can do that to anyone. The glass will always seem half-empty unless we choose to fill the glass.
Jamil Zaki believes we need to create an "Empathy Gymnasium."
Building an Empathy Gymnasium for Generation Z - five fundamentals we can insert into kids' lives to kindle empathy in them:
1. Place them with people who are different.
One way to begin to develop empathy is to expose students to those who are different than them, so they begin to see that "different" doesn't mean "bad."
2. Expose them to needs and suffering up close.
These exposures must be up-close and personal. Close enough for them to see, feel, smell and hear the needs of others.
3. Introduce them to problems that are unique.
Sometimes we withdraw in our comfort zones because we are unsure about the unknown. I found when students see unique problems that capture their imaginations, it cuts through the noise and clutter of their minds.
4. Enable them to reflect on how it's relevant.
Kids feel empathy when they reflect on the relevance of another's suffering. Research works best when it's "me-search," involving needs they can identify with.
5. Help them take one step in response.
Empathy is cultivated when students observe suffering and it leads to action. In fact, the way we enable students to prevent becoming jaded or cynical is to find one action step whenever they see someone in pain.
Read the full article here: https://growingleaders.com/blog/five-ways-to-develop-empathy-generation-z/?mc_cid=910c7291a4&mc_eid=07a7b6e77d
Recent Posts
Archives