Socks for Peru: Pastor Craig Tippie Testimonial
February 22, 2020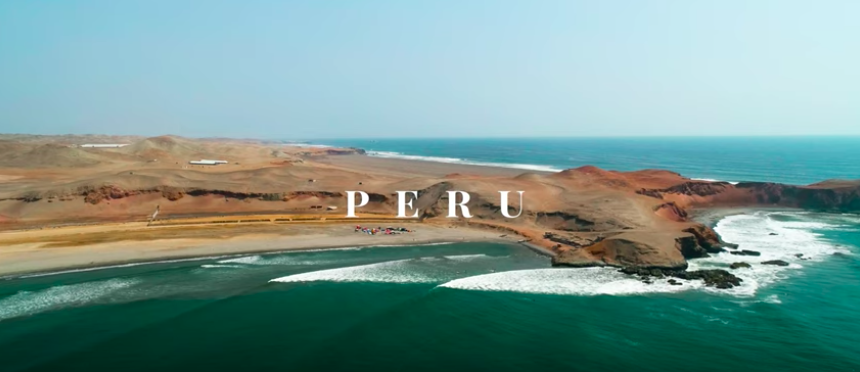 Join us in helping the children of Peru with sock donations!
Ms. Urdaneta's (CCS VPK teacher) friend, Pastor Craig Tippie from Calvary Chapel is returning on a mission trip to Peru. His work helps feed homeless children and provide socks and shoes.
Now you can help too! Any size socks are welcome!
Students will pray for the children who will be receiving these socks, and then we will send them to Peru.
Send in your socks by March 10.
ABOUT PASTOR CRAIG TIPPIE
Situated several hours north of Lima lies the small coastal town of Huacho. Huacho is known for being the witchcraft capital of South America. It's pretty wild when you really process what that means, but it truly does embody the need that exists in this community. Aside from the physical poverty that is clearly visible, the spiritual poverty that exists in Huacho is something that you can actually feel when you're in the city.
However, in the midst of both the physical and the spiritual poverty, there still remains great hope for the city of Huacho. The calling on their heart was always to pastor a church in Peru, and it wasn't long before Craig and Daisy Tippie soon realized the influence that surfing and skating had on the youth in this community. It was then that they began to intentionally go after those that no one else was reaching….the surfers and skaters.
When you meet a family like the Tippies with a passion for the least, the last, and the lost, you can't help but to see Christ in them. Their lives become an inspiration for all of us and as a result the world becomes a better place.
We are so blessed to share with you the story of how the Lord is using the Tippie family to impact the city of Huacho in EPISODE NINE, "PERU" from the film series, "TO THE ENDS"!
(Please know that the intro of this video and Craig's testimony contains some mature content.)