Character and Confidence
Community is so important to us we put it in our name. We support our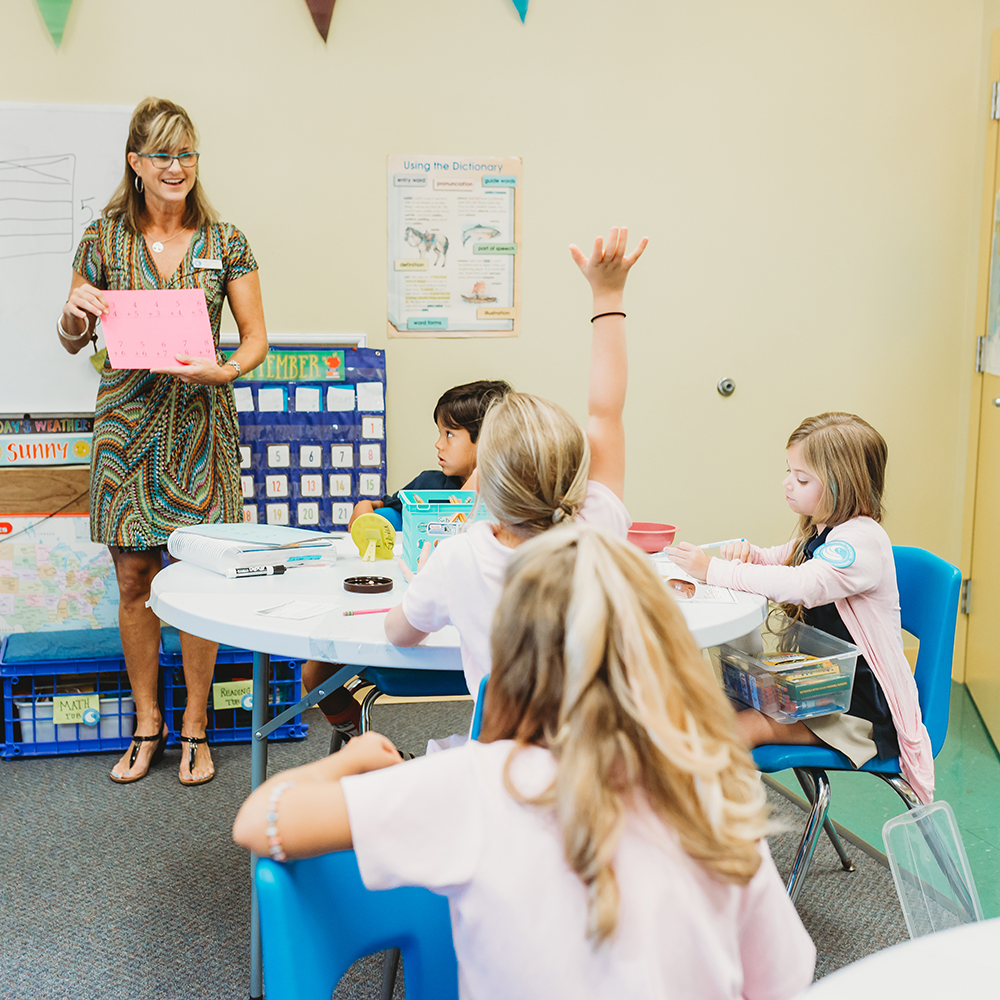 parents, they support us and they support each other. We help you teach your children to be servants of the community so that they can help share God's love.
Our goal with our youngest students is to build a foundation for life-long learning. Our goal is to do more than just help you get students ready for the next grade. We work with you to build their character and confidence in Christ through biblical integration.
Students in Kindergarten through 5th grades attend classes on campus on Tuesdays, Wednesdays, and Thursdays. They work at home with teacher-provided lesson plans under the direction of their parents on Mondays and Fridays.
In addition to classroom instruction, on-campus days for elementary students include Bible instruction, chapel, music, art, P.E. and more!