Lifelong Love of Learning
Our Florida state-funded Voluntary Prekindergarten program (VPK) fosters a lifelong love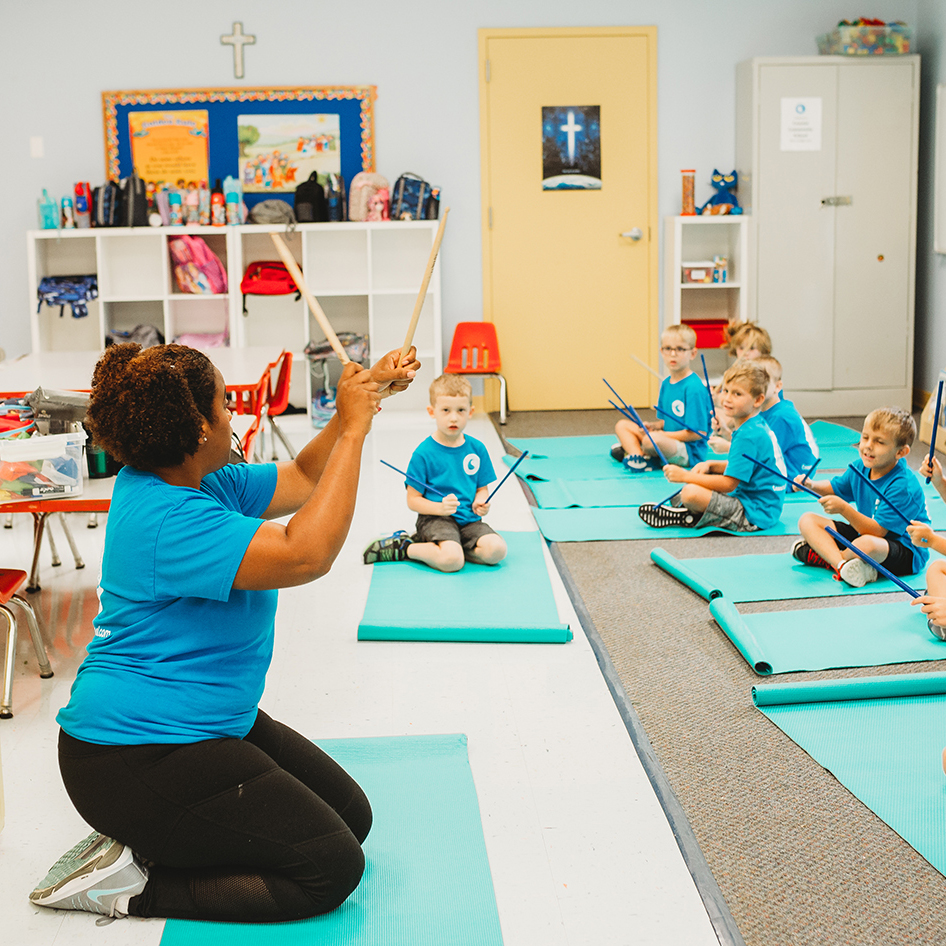 of learning.
We encourage:
• Hands-on and interactive learning opportunities to encourage social, emotional, physical and cognitive development.
• Critical thinking challenges for support of language, literacy, mathematics, science, social studies, and the arts.
• Guided discovery programs including play and creative movement.
We participate in Voluntary Prekindergarten offered by the Florida State
Office of Early Learning
. We use the
FrogStreet D.I.G. Program
, a state approved, comprehensive prekindergarten curriculum in our VPK class. D.I.G is a core Pre-K program that develops the whole child, inspires big learning across all domains, and grows early learners into confident kindergarten-ready students. We enjoy studying God's word together through our
Bible Curriculum: Exploring God's Love
.

LATER GATORS AFTERSCHOOL PROGRAM
Later Gators is an aftercare option for our VPK students. Later Gators is offered on Tuesdays, Wednesdays, and Thursdays from 1:45 - 2:45 p.m.
During this time the "Later Gators" may walk outside & explore the gardens, eat an afternoon snack (parents provide), listen to a story, free play with friends and engage in a variety of enrichment experiences (No Naps). Parents must pick up their child promptly at 2:45 p.m. Parents must provide an afternoon snack.
The cost of Later Gators is $10 per day and is charged to your FACTS account at the end of the month.
To sign up, please email our VPK Director, Anntoinette Urdaneta, at aurdaneta@coastalcommunityschool.com. We must know Later Gators participants the week before. Later Gators Fees are non-refundable.